Synopsis
"The most cheesy paparazzi in the world"
With innumerable photographic exclusives behind him, Sergio Garrido is one of the most implacable paparazzi in Spain. This show accompanies him in his missions to the hunt for celebrity images for which the magazines come to pay fortunes.
How much has he been paid for a picture? How is the daily life of a paparazzi? How are Leonardo DiCaprio or Cristiano Ronaldo face to face?
In this program you will find the keys to be the best paparazzi in Ibiza.
Technical data
Seasons

1

Episodes

8

Duration

70'

Year

2018

Language

Spanish

Aspect ratio

16:9

Format

HD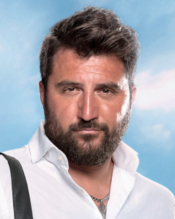 Sergio Garrido