Synopsis
The artist and business-man Bertin Osborne opens his house to welcome some of the country's dearest celebrities, or he personally goes to his friends' houses. A spontaneous, natural VIP visit among friends where everything is measured to seduce the viewer.
The host of the show is one of the country's biggest stars. Thanks to him, we discover the homes of some of the dearest celebrities. He is the only one who can ask what nobody would. Guests that would never appear on a show agree to Bertin's visit.
The main section of the show unfolds on a sofa. After their talk, they start cooking, and cooking is usually pretty funny. Sometimes, new friends show up to help them out. At dinner, the conversation is a more intimate one. After some table talk, Bertin and his guest choose a game, the loser must answer some questions. The need of the show is a poetic piece to show the day's best moments. An emotional, honest portrait of our guest. This is My house is yours, a successful prime time format. This format can be targeted to different ages depending on its guests.
Technical data
Seasons

4

Episodes

51

Duration

60'

Year

2016

Language

Spanish

Aspect ratio

16:9

Format

HD
Adapted in Italy, hosting Isabella Carrá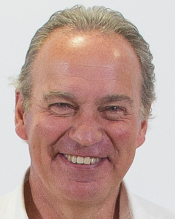 Bertín Osborne