Synopsis
The cameras of What Am I Doing Here? will travel to different places in the world to meet people who have decided to settle on them to fulfill a dream, a professional challenge, for love or a vocation.
The program will cover inhospitable enclaves such as the Atacama Desert, the Siberian steppe or areas of Chernobyl and places with a climate of extreme violence, including Ciudad Juarez or the Amazon rainforest.
It will show the audience how to live in all these places together with of anonymous people and Elena Ortega, who also will be forced to adapt to everyday life in these unique destinations.
Technical data
Seasons

1

Episodes

6

Duration

60'

Year

2013

Language

Spanish

Aspect ratio

16:9

Format

HD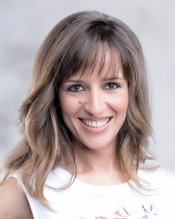 Elena Ortega